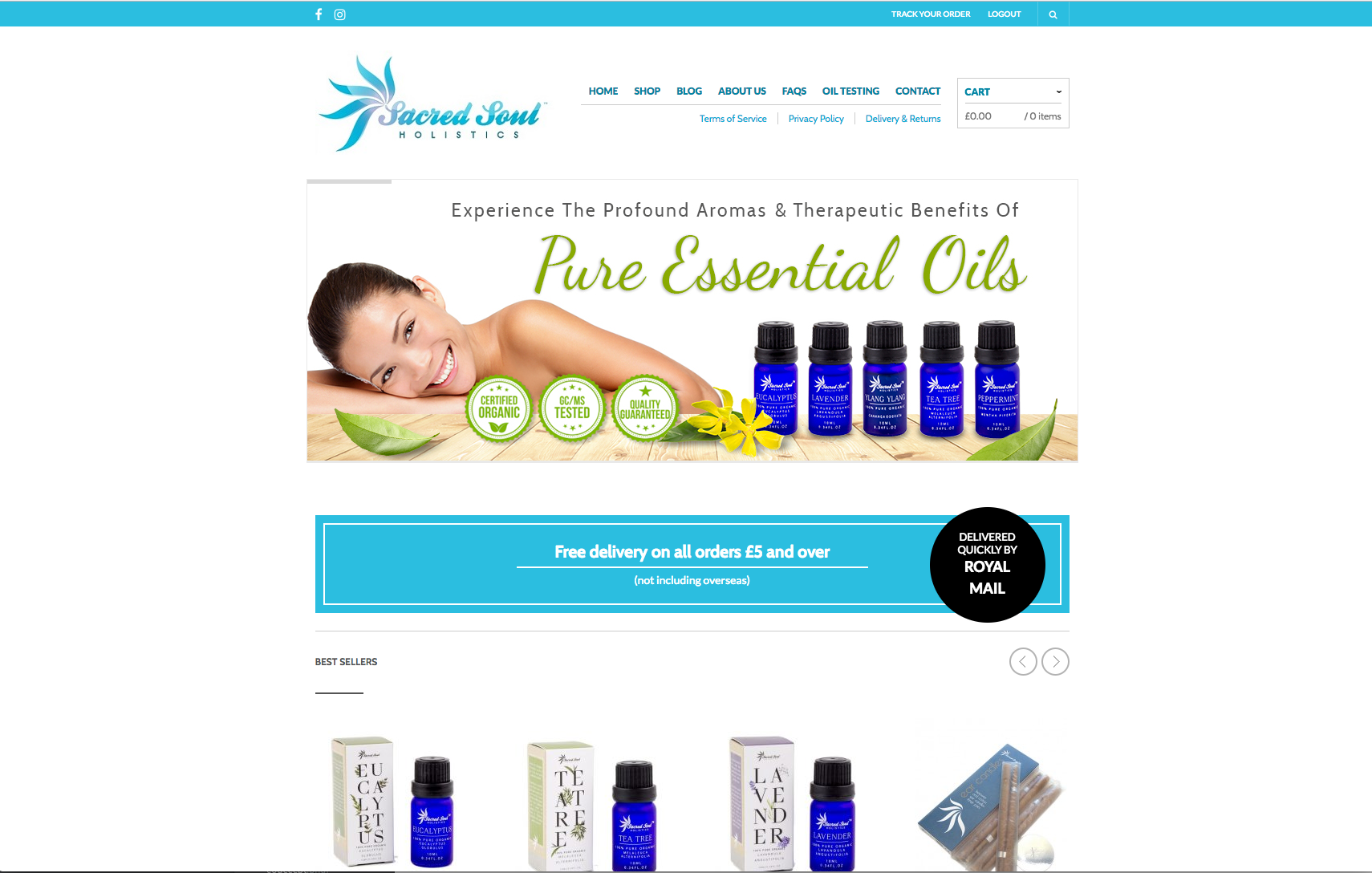 Site: https://www.sacredsoulholistics.co.uk/
Name: Sacred Soul Holistics – Company Website
Type: Eccomerce & Company Website
Description:
My work on this site was mainly cleaning up the theme, making it work with Woocommerce along with various amends to make the theme match with the company branding. I've also done some work on various bits of content and content styling to meet the objectives of the client.
There is a lot of work involved with the server side of things to make sure the site continues to work as traffic increases. This has included installing and setting up Nginx and PHP-FPM.
The most recent piece of work has involved moving the site over to https only and ensuring everything still works correctly.